The Department of Computer Science and Engineering is enriched with competent and dedicated faculty members to bring out the best in students. Fully equipped air-conditioned laboratories with internet, web application facilities accessible on LAN and Wi-Fi are available for students to provide them on-hand experience on latest software and technology tools used in the Industries. All the laboratories and is equipped with Printers & other equipments.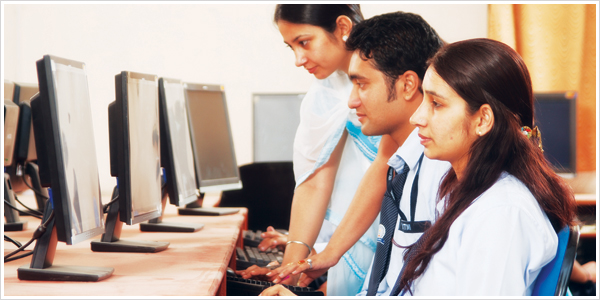 The degree programme in Computer Science has been designed to enable growth and learning in a highly focused and application-based environment. This is achieved through a combination of formal lectures and hands-on experience in well-equipped laboratories and through project activity. The 4-year Degree Programme caters to the growing need for exceptionally trained people in India and abroad.
However, for producing highly skilled professionals in the area of Computer Science, we are working on the requirements of the Industry. Our working methodology ensures research and development in this area to improve the skills of the persons
Computer education is a challenging task, which requires varied resources and adaptability to ever changing technology. The Department of Computer Science and Engineering is capable of imparting the Engineering students with a high caliber of technical expertise. It delivers quality education to students and provides latest facilities in consonance with the rapidly changing scenario of technology.
It continues to foster the innovation spirits amongst the students. The experienced as well as young faculty gives exposure not only to regular engineering curriculum but also encourages them to keep in touch with the latest development in technology. The visionary zeal of faculty has today borne richer and finer fruits and in the process achieved the impossible.
The Department not only provides theoretical knowledge but also gives a lot of stress on training and overall department of individualís personality by arranging the technical symposiums and by encouraging the students to join various technical forums. The Institute has excellent record of assuring confirmed jobs in prestigious industrial organizations.
The Department is giving a great deal of emphasis for strengthening the Industry Institute-interaction in order to inculcate professional attitude in students as well as interaction with other educational institution.